September 20, 21, 27, 28 & October 4, 5, 11, 12, 18, 19, 25, 26, 2019
Trolleys depart continuously for the Isle from 7:00 – 10:00 PM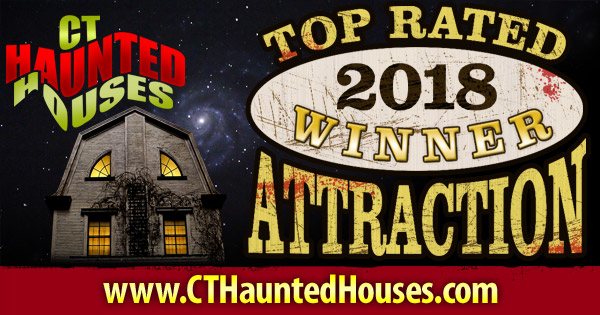 Legend has it that somewhere in the woods at the end of the trolley tracks lurk the things that nightmares are made of. This fall a lonely trolley will carry passengers down the tracks to the gate. The choice is yours… enter if you dare!
The Haunted Isle is not recommended for children.  Once tickets are purchased, they can not be refunded so it is very important that you understand all of the details listed below.   
A limited number of Express tickets are sold each night for $22 each. They can be purchased in advance online through the ticket interface below. Print the confirmation form(s) and bring them with you to the museum ticket window to pick up your Express tickets. These are the only tickets which are timed for a specific date.  Express tickets are available online only, there are no "upgrades" available at the door. Express ticket-holders will go directly into the venue at the Haunted Isle after stepping off the trolley car from the main station building. Signs will indicate where Express ticket holders should go upon getting off the trolley.
General Admission tickets are $13 online, $15 "at the door" each. General admission tickets can be purchased through the ticket interface below, or at the ticket window on the night of your visit. For tickets purchased online, print off the confirmation form(s) and bring them with you to the museum ticket window to pick up your Haunted Isle tickets. General Admission tickets purchased online can be used any night the Haunted Isle is open. Tickets purchased at the ticket window can only be used on that specific night. See dates and times at the top of this page.
The details
The Haunted Isle is rated S "spooky" We do not recommend this attraction for any children under 10 years of age, anyone that is pregnant, has a heart condition, asthma or if you are prone to seizures.  Please use your best judgment when deciding if this event is for you.  We want you to enjoy it.
No smoking, eating, drugs, or alcohol allowed inside the attraction.  We do have food trucks and a concession stand.
No backpacks, large purses, high heel shoes, open toe shoes  or strollers are allowed.  The attraction is a 45 minute walk through the woods and it is dark.  Closed shoes are needed for this event.
No weapons of any kind, we have security personnel onsite which will be there to check guests, in order to secure the safety of our guests and our volunteers.
If you have any disabilities that will prevent you from walking through the trail unassisted, please see our security staff and we can provide a guide to help you through.
The attraction consists of flashing strobe lights, loud noises, fog machines, small places, dark places, actors that jump out at you, props that spring out at you and many other scary things.  The trail is located in the woods and is lit but still very dark with uneven ground.  Do not enter the attraction if you cannot easily make it through this type of terrain.  We will not refund your money if you have to leave.
NO RESERVATIONS REQUIRED for General Admission. The Haunted Isle experience consists of a short trolley car ride (about 5 minutes each way), which will drop you off at the Isle itself, where you will be walking along an unlit trail through the woods where our ghouls, goblins and ghosts will do their best to scare you. Plan to spend at least an hour at the Isle exclusive of time spent waiting in line.
NOTE about cancellations: If the Haunted Isle is forced to close due to inclement weather or another reason, an announcement will be posted on the Shore Line Trolley Museum website homepage at www.shorelinetrolley.org before the start of that evening's event.